With Apple producing so many iProducts, you probably don't have to look hard to find an Apple fan-person in your life. If you know at least one, you might want an idea or two, for their iLife.
iPhone
The first device in any iOwner's arsenal is probably the iPhone, with Apple's smartphone taking the world by storm. In this category, you'll find cases galore, as well as a few others bits and bobs.
Otterbox Strada
Price: $60
There are ordinary cases, and then there are cases that let you get a little more done. Otterbox's Strada grabbed us earlier in the year with a firm build and a near cover, closing with a magnetic edge.
This is one of those cases that's handy for anyone carrying an Opal card, or another transport card of sorts, because while the cover protects the screen, the inside of the cover can hold a card, too.
LifeProof FRE Power for iPhone 6
Price: $180
Easily our favourite iPhone battery case of the year, the FRE Power doesn't just arrive with a battery for recharging your phone, but a degree of ruggedisation.
Yes, with this case, you can immerse your phone in water and have it return unscathed. Better, it still supports Touch ID's fingerprint system, even though the screen and buttons remain protected.
Dog & Bone Removable Battery Case
Price: $125 for the case and $85 for the removable battery
One of the craziest ideas for the power case, Dog & Bone has developed a rather curious take on the concept with a replaceable battery.
The case is normally designed with a Qi wireless charging part, allowing you to wirelessly charge an iPhone with that section on, or you could just replace it altogether and bring the luxury of removable batteries to an iPhone 6 and 6S.
Belkin Car Power Valet
Price: $120
iPhone owners tend to like devices that match their device, the Belkin's special edition Car Power Valet is kind of built with that in mind.
The device charger has been designed with iPhones in mind, and arrives with a single port for charging running at 2.4A to get the phone charged super fast.
There's even a leather case, a stronger-than-normal braided cable, and a magnet so you can mount the cable in place.
SanDisk iXpand
Price: $129 for 32GB, $179 for 64GB
Keen to get your photos on and off the iPhone quickly? SanDisk's iXpand makes it possible using an app and a small USB dongle that features its own battery.
When you plug the USB drive into a computer, the battery charges up, providing enough power for the Lightning port later on to be used with an iPhone or iPad.
This one never leaves our side, and it's even how we get all the screenshots off our review iPhone and iPad for AppMonday!
Apple iPhone 6S
Price: from $1079
While we highly doubt anyone will buy an iPhone 6S for someone this holiday season, Apple's iPhone 6S is easily one of the better phones of the year, bringing a 4.7 inch screen size, two new cameras, and 3D Touch technology to a smallish form factor.
Apple iPhone 6S Plus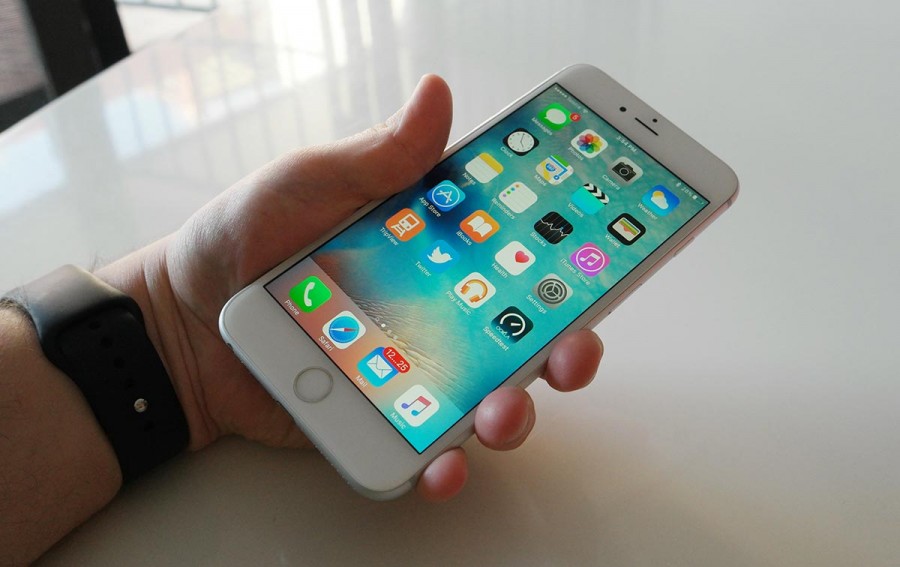 Price: from $1229
One of our picks for phone of the year, the 6S Plus delivers all the same benefits as the 6S but it does so with a bigger screen and a bigger battery.