Most TVs don't exactly have a muscular component, but a development from LG could mean that some might soon have something similar, with a flexible OLED TV being shown for the first time.
Last year, we first saw OLED TVs break ground and become ready for people to buy, with a surprise that the new TVs were also curved to better immerse you in the picture.
Samsung and LG were the only companies making these, and each had different curves, as each has a different view over which is the right curve for a 55 inch OLED.
Interestingly, LG is trying something very cool in one of the TVs currently on display at the Consumer Electronics Show in Las Vegas, and that's to make the curve change based on what the viewer wants.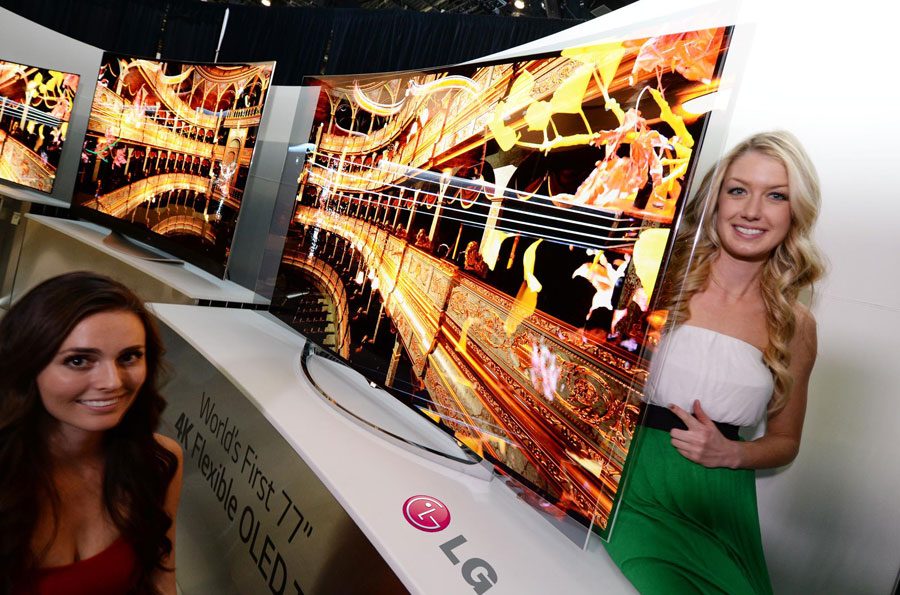 Using a flexible panel, the TV can change the curvature with the remote, making the viewer in control of the type of curve, and letting them decide which will work best for optimal immersion in their home, effectively tailoring not just the curve, but the screen to the viewer's tastes.
What's more, the LG Flexible OLED also relies on a 4K panel, pushing beyond the Full HD ones that are currently on sale in Australia.
Availability on this one is a complete unknown, though LG (and Samsung) surprised us last year by making its OLED TVs shown at last year's CES available just after the middle of the year.
If LG does the same thing, we could see a controllable curved 4K OLED just before the end of 2014.