LG is the world's largest OLED TV panel maker. Its W-OLED (White-OLED) has long set the benchmark for the best TV picture image with its self-emissive (luminous) pixels. The LG OLED G1 evo panels are the next evolution.
We are not here to argue that LG, Samsung, Sony, Hisense don't have great TVs with their ULED, QLED, QNED (NanoCell), Neo QLED, LED, mini-LED, micro-LED… These are still variations on an LCD panel.
We are here to witness the the 2021 evolution of the B1, C1, Z1, R1 and LG OLED G1 evo – the next generation of 100% colour accurate OLED panels. Note the 2021 series is now 'model.1' – 2020 was CX, GX, ZX etc.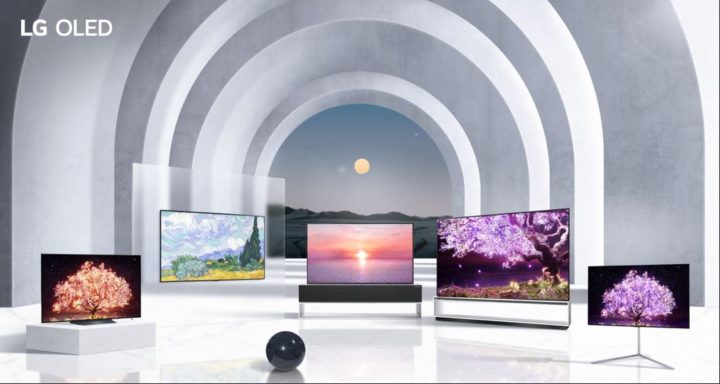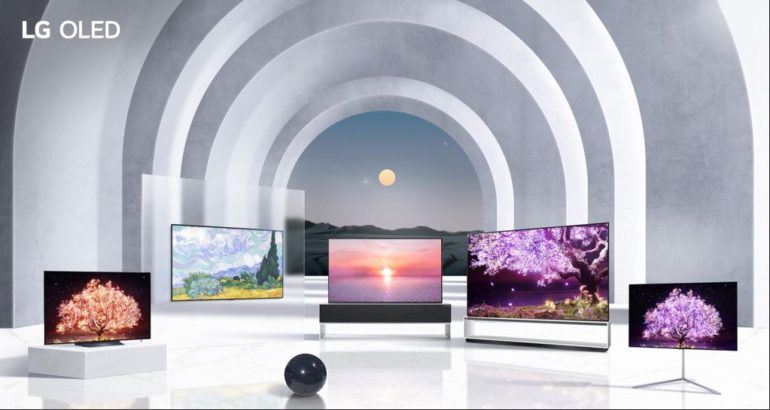 G1 evo 4 and 8K
We don't have fine details yet, but we can say the next generation has changed the white light wavelength to deliver higher brightness, clear, realistic images and amazing detail.
And rather than reinvent the wheel with proprietary HDR and sound technologies that work with limited content, LG is firmly committed to Dolby Vision HDR and Dolby Atmos.
C1 series
From 48" to 83" using the α (Alpha) 9 Gen 4 processor. It and the A-series use the same panel.
A1 series 4K
This is the entry level OLED similar to last years BX series. The main difference is the use of the α (Alpha) 7 Gen 3 processor.
α (Alpha) 9 Gen 4 (Z1, G1 and C1)
Of course, the image depends on the processor and its new WEBOS 6.0 AI too. The Gen 4 Alpha 9 video processor uses "deep learning technology that analyses more than 1 million image data and 17 million sound data. It has significantly upgraded graphics and data processing capabilities compared to previous processors."
Put simply on its 8K range AI Picture Pro recognises onscreen objects such as faces and bodies and distinguishes between foregrounds and backgrounds. It processes each object independently to make images look more three-dimensional.
LG AI Sound Pro
Dolby Atmos is the gold standard, but you can only experience true 3D spatial (height) on a genuine Dolby Atmos 5.1.2 or more soundbar (like the 2020 LG SN11R and its 2021 successor) or AV receiver. When we say 'genuine' that means no psychoacoustic trickery trying to bounce sounds off ceilings and walls as too many soundbars do. You can read more about Dolby Atmos here.
But not everyone buys a separate sound system so LG AI Sound Pro up/downmixes virtual 5.1.2 streams to get the best out of the TVs speakers.
Gamers – 1 millisecond lag and a Game Optimiser
G-SYNC and FreeSync Premium (Z1, G1, C1 and B1)
Variable refresh rate (VRR)
Automatic low latency mode (ALLM)
Four HDMI 2.1 and (eARC) for the new Xbox and PlayStation consoles
TÜV Rheinland and flicker-free certification
You can read more LG news and reviews here
You can keep up with LG virtual CES 2021 announcements here.