What 2020 IT tech excited me? The answer – not a lot because 2020 was more of an evolutionary year tempered by COVID-19 leading to severe parts and labour shortages.
What 2020 IT tech excited me is a companion article to What 2020 Home Tech excited me? covering ten of the best – TVs, Soundbars, Bluetooth headphones, Bluetooth speakers, Smartphones, Kitchen appliances, air purifiers, robovacs, smart toothbrushes and Infrared thermometers.
This is more about the tech that supports a home. And it is harder to select the best from our reviews because of different use cases and in many cases, review units were not available.
What 2020 IT tech excited me?
A router is the backbone of the home Wi-Fi network. The majority of blackspot issues occur from a) poor placement or b) an underpowered router. But we have learnt that you don't necessarily need the biggest and fastest Wi-Fi 6 AX router. You need to balance the number of devices, router capacity, and NBN speed.
Wi-Fi AX was top of the tree: ASUS ROG Rapture GT-AX11000 is a brute of a router – and I love it. It has AX11000 bandwidth, 12 streams and supports the most devices. It is $769, but I have seen it for $659. Why buy? Nothing more powerful and it supports MESH satellites as well.
Honourable mention: Netgear have an AX8, AX6000, 8 stream ($486) and an AX12, AX6000, 12 stream ($720) – both are Netgear MESH expandable. We have not yet seen the Netgear AX12, AX11000, 12 stream but it will challenge the ASUS.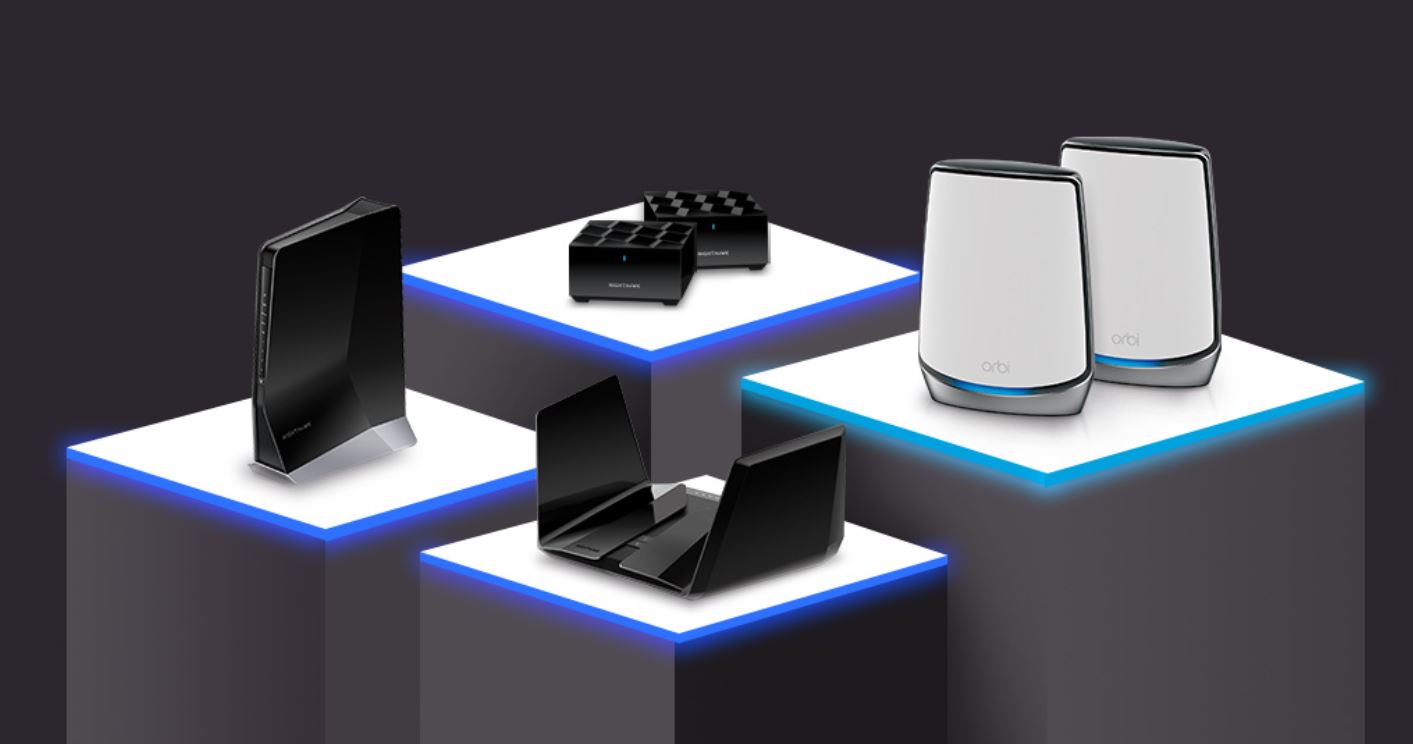 Wi-Fi AC –D-Link EXO series in both AX and AC speeds
These have on-board McAfee protection range in price from $249.95 to $499.95. They have MESH satellite expansion.
Honourable mention: Netgear also has a range of AC routers.
MESH – Wi-Fi 6 Orbi RBK852 AX6000 or Wi-Fi 5 Orbi RBK50
Read our MESH Wi-Fi router tutorial to find if MESH suits you.
#2 Smart home
When a toothbrush or scales has Bluetooth and cloud intelligence, then you know IoT has arrived. We wrote a smart home guide in 2019 and its very relevant and a great overview of what you can do. But the emphasis now is 'Does the device work with Google Assistant?'
During the year, we used Google Assistant speakers, remote 240V plugs, lighting systems, security cameras, smart locks and more, but there were no quantum leaps in smart home tech.
We filed these reviews and articles under Smart Home.
#3 LED lights save heaps
We wrote a Dummies guide to LED lights which has become a training resource for many major retailers. It introduces the LED replacement options for all older halogen, Para flood, incandescent and Fluro lights.
The proof. We converted 38 halogen lights to LED and are saving 90% on our lighting power bill.

Special mention to Laser Co for providing an array of LED products so we could test the replacement issues.
#4 Security camera
This was the year we were inundated by offers, nay pleas, to review cheap Chinese security cameras from EUFY, EZVIZ and many more. The problem with these all was that their privacy terms did not pass muster, and many were just data harvesters masquerading as security cameras.
We got so sick of these dodgy camera approaches we wrote a Guide to Wi-Fi cameras
Arlo became the undisputed leader with a wide range from the top-of-the-range 4K Ultra to its new Essential series that don't need a dedicated security hub.
But the thing that really impressed us was its Privacy as a Pledge (a mandatory read) that no other security camera maker is prepared to match. In short, Arlo doesn't sell your data as you pay an annual subscription fee. Its gear is not cheap, but it is 100% reliable and secure.
Runner up is D-Link with its range of Google Assistant cameras. Other trusted brands are Swann and Uniden.
This was the year of damned fast PCIe NVMe SSDs and external storage. It is hard to nominate a winner because it all depends on your host device. In a PC you need an M2 2280 slot and at least four spare PCIe 3.1 lanes to get maximum speeds of about 3000MBps (all figures are approximate maximum sequential read/write)
If you have a PC with
USB-C 3.1 Gen 1 5Gbps then all you will get is 400MBps
USB-C 3.1 or 3.2 Gen 2 10Gbps then that will get 1000MBps
USB 2.0 480Mbps then about 30MBps (or worse)
And Thunderbolt 4 and USB-4 are coming with up to 40Gbps!
I will call it a draw this year because every drive we tested exceeded its speed parameters. Stick to Samsung, WD, SanDisk, Seagate or LaCie although I am very partial to the ultra-small ORICO external drives.
This was the year where COVID WFH convicts snapped up every laptop on retailer's shelves. As such laptop reviews are a bit thin, which is a great way to get into the best of 2020.
In 2019 we heard of Intel's Project Athena to certify small, light, instant-on and more responsive notebooks. HP (Spectre 13″ x360, EliteBook, DragonFly G2), Lenovo (Yoga S740 and C940, ThinkPad X1), Dell (XPS13, Inspiron, Latitude), Acer (Spin5, Swift3 and TravelMate P6) and ASUS (VivoBook 14 and ExpertBook B9) stepped up to the plate with some excellent, if not expensive notebooks.
Well, late 2020 and 2021 are all about Intel's Project Evo and 11th generation Tiger Lake CPUs – Athena has grown up. First cab off the rank is Dynabook X30W-J that GadgetGuy is giving away. The review is done but not yet published, and it's a ripper. Others to provide Evo notebooks include:
Acer Swift 5 (review coming), Dell XPS 13, HP Envy 13/x360, Lenovo 7i/9i/s7 and more from ASUS, LG, MSI, Razer and Samsung.
2020 was also the refresh of the Microsoft Surface line. Its Book 3 and Surface Pro 7 were Athena compliant. An overview is here, and Microsoft (and Samsung) slipped in Windows on ARM devices too. And I admit to an irrational soft spot for Microsoft Surface (any of them). It contradicts belief that Microsoft can produce older tech and charge more for it.
Oh and MacBooks went ARM too, but it's a little early to talk about that.
If you want my picks for 2020 – HP Spectre 13″ x360 was the one to beat. It will be interesting to see the Evo version.
Anything from Logitech has to be in the first place. Their durable and fast mechanical G-series keyboards are the staple of GadgetGuy writers who are tired of wearing out cheap membrane keyboards.
The MX series of keyboards and mice were technology marvels working with multiple host computers.
Logitech webcams (if you can get them) including the excellent 4K Brio and 1080P@60fps Streamcam kept us going.
Ditto to monitors flying off the shelves. The keywords are 4K@60Hz, Thunderbolt 3 or USB-C 3.1 connectivity and much higher specs like 100% sRGB, Adobe RGB or DCI-P3.
Samsung had new curved monitors for gaming and business as well as a range of flat.
BenQ had a complete range with something for everyone. DesignerView, PhotoVue, VideoVue for professionals. And a range of gaming, consumer, stylish, and business monitors.
What impressed me was the new 4K range – I nearly cried having to send one back after review.
Ditto to printers flying off the shelves although I suspect the WFH (work from home) driver was the scanner ability.
Epson did a late 2020 refresh focusing on its EcoTank range (ET prefix) for a very low print cost using bulk ink tanks.
Canon was pretty quiet due to stock shortages. It focused too on the Endurance range (similar to EcoTank), and the review of the G7060 drove many sales.
HP did not announce any new printers, but it has over 200 models including its Smart Tank range (similar to EcoTank)
Brother had a bumper year selling everything it could get its hands on. It has INKvestment tank printers too.
My advice: Tank printers are the way to go for consumers who print a lot and look for a quality combo scanner, printer, and copier.
2020 was the year of GaN (Gallium Nitride) chargers. Some early models were shockers (pun intended). But as the year progressed Belkin released its excellent 68W GaN charger. Moral of the story – stick to well known Australian brands.
Belkin also released its excellent Gen 2 ThunderBolt 3 dock with 85W upstream charging.
There were heaps of Power banks, but the king was the Zendure SuperTank Pro 100W that is the most powerful to date and will charge a MacBook Pro.
Honourable mention to HPM for its well-made and great value USB-C Wireless charging hub and its 240V power products.
Honourable mention to the new ReZAP alkaline battery recharger has saved me thousands of dollars by recharging so-called one use alkaline batteries in the past decade.