How to choose a Windows laptop depends on your use. The major brands alone have nearly 600 models and variations. You need this guide.
Sonos will release its new ultra-portable Wi-Fi and Bluetooth speaker – the Sonos Roam on 9 March. Its unique, and we can't wait.
Laser TV is becoming more popular as it costs a lot less than a similar sized LED/LCD TV. Image quality is improving due to 3-laser tech.
The Arlo Essential Indoor camera will be joining the Arlo Essential value range soon. The camera should cost under $150.
The Samsung 2021 soundbar range is now available with the Q950A 11.1.4 Dolby Atmos soundbar leading the pack at a very reasonable $2,099.
The Samsung 2021 TV range comprises ten models and a choice of 45 sizes ranging from 32" FHD to 85" 8K Neo QLED. They are in stoer now.
An Apple iPhone X caught fire in an Australian man's pocket, causing burns, a 250mm scar, and other injuries. Apple is investigating.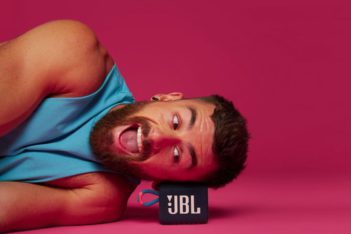 The JBL 2021 range of BT speakers includes the new JBL GO3, CLIP 4 and Xtreme 3. They sound superb, have BT 5.1 and are IP67 waterproof.
The Intel NUC NUC11PAQ 11th generation is quite simply a spectacular performer in a superb small form factor. Its perfect all around.
The Xiaomi Mi Air Purifier Pro H will clean 600m3/hr of particulate matter and 220m3/hr for toxic gases. At $459, it is close to unbeatable.
Canon TR8660 is a SOHO (small office, home office) grade, all-in-one printer with five ink cartridges for great document and photo prints.
The WD Black D50 Game Dock is a Thunderbolt 3 (TB3) dock...
Recent smartphones support VoLTE and Wi-Fi calling but the vast majority of Telstra, Optus and Vodafone MVNOs can't access it.
OPPO MWC 2021 saw its new 65W Wireless Air Charger, 125W flash charger, the rollable X, and its 5G version of the smart home of the future.