Including a Dynabook E10-S laptop, carry case and a 4-in-1 starter kit!
Aussie company Chargeasap Flash Pro has taken the crown for the world's fastest 25,000mAh/92.5Wh power bank and thrown in a 15W Qi charge pad
ATEN USB-C Travel Dock UH3238 is a 3.2 Gen 1 dock for Mac, PC, iPad and Android - HDMI, USB-A, USB-C and 3.5mm combo headset outputs.
Hearing impairment means you are missing out on so much TV dialogue and the punchline! How to hear TV gives practical advice to fix that.
The Seagate FireCuda Gaming Hub is an external 3.5" HDD capable of holding 8 or 16TB. But there is a secret that makes this pretty special.
The Logitech Ergo K860 is an ergonomic keyboard that is supposed to make typing more relaxed and natural. Let's find out.
The Seagate FireCuda Gaming Hard Drive is for those that need good looking space – 1, 2 or 5TB with customisable RGB LED lighting.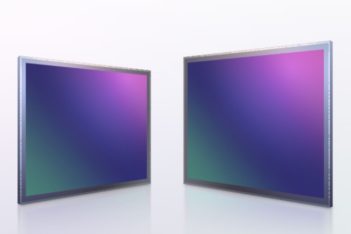 The Samsung HP1 200MP (megapixel) smartphone camera sensor paves the way to a 576MP smartphone camera sensor by 2025
Invention: A Life by Sir James Dyson is not another boring autobiography. its a story of success and failure, entrepreneurship, and a quest.
A NAS or Networked Attached Storage 'box' provides shared file storage. Perfect for off-cloud storage of files, music and movies.
OPPO has donated more than $52K to the Reef Restoration Foundation from sales of its flagship OPPO Find X3 Pro. And it won't stop there.
Apple Music's move to upgrade its catalogue of 75 million tracks to lossless audio at no extra charge will win over many new customers but don't expect lossless playback on any AirPods. Here's what you need to know
Rather than a major overhaul, Apple iPhone 13 rumours point to an improved camera and faster mobile broadband - lets face it, a tick year.