Including a Dynabook E10-S laptop, carry case and a 4-in-1 starter kit!
Opensignals latest report shows the true state of Australia's 5G networks 2021. Its not pretty with Australia failing to rank for coverage.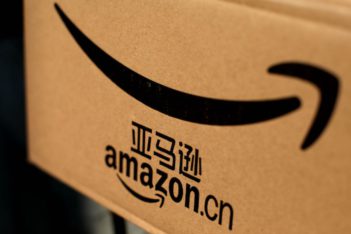 Amazon Fake reviews led to the closure of 3,000 online merchant accounts backed by about 600 Chinese brands – some quite well known.
The Braun all-in-one trimmer MGK7220 is a precision bead cutting/styling device with a range of accessories for body and facial grooming.
Dynabook Tecra A40-J 14" enterprise-grade laptop has Window Hello, dTPM 2.0, 11th Gen Core and an anti-bacterial Mystic Blue finish.
Aussie company Chargeasap Flash Pro has taken the crown for the world's fastest 25,000mAh/92.5Wh power bank and thrown in a 15W Qi charge pad
ATEN USB-C Travel Dock UH3238 is a 3.2 Gen 1 dock for Mac, PC, iPad and Android - HDMI, USB-A, USB-C and 3.5mm combo headset outputs.
The Samsung Galaxy Tab S7 FE takes the most popular features of the Galaxy S7 and S7+ and wraps them into its Fan Edition at a keen price.
Hearing impairment means you are missing out on so much TV dialogue and the punchline! How to hear TV gives practical advice to fix that.
The Seagate FireCuda Gaming Hub is an external 3.5" HDD capable of holding 8 or 16TB. But there is a secret that makes this pretty special.
The Logitech Ergo K860 is an ergonomic keyboard that is supposed to make typing more relaxed and natural. Let's find out.
Invention: A Life by Sir James Dyson is not another boring autobiography. its a story of success and failure, entrepreneurship, and a quest.
The Seagate FireCuda Gaming Hard Drive is for those that need good looking space – 1, 2 or 5TB with customisable RGB LED lighting.
A wearable 140-inch screen, the TCL NXTWEAR G Smart Glasses ensure you always have a big screen experience at hand.
The Samsung HP1 200MP (megapixel) smartphone camera sensor paves the way to a 576MP smartphone camera sensor by 2025